Schools Health Wellness Mobile Initiative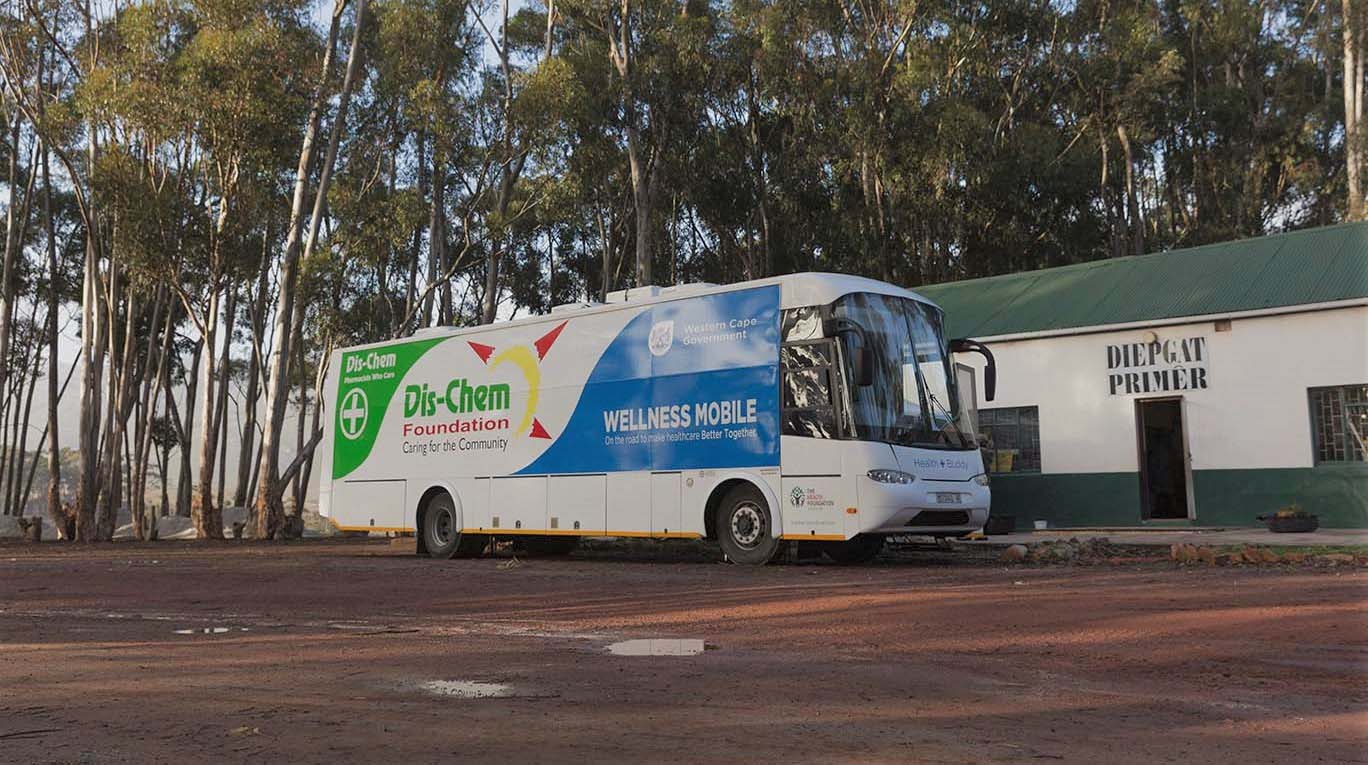 "Early detection of health problems can significantly impact a learners educational experience and we are proud of the effect that our Schools Health Wellness Mobile initiative has had on providing access to healthcare for young learners in the province."
– Debbie Schafer, Western Cape Minister of Education, 2019.
---
Summary
Many early learners do not have access to health screenings due to accessibility. Launched in July 2014, the Schools Health Wellness Mobile initiative has been instrumental in taking primary healthcare to children in 'hard-to-reach-areas' of the Western Cape, and has ensured that no child goes through school without having had the necessary screenings, most notably dental and optometry screenings.
The challenge
According to Debbie Schafer, the Western Cape Minister of Education, "a healthy learner is more likely to succeed than a learner who experiences health issues". Due to poor access to health, dental and optometry screenings many of the Western Cape's foundation phase learners develop preventable health challenges that affect their learning journey. Early screening and intervention are key in helping ensure that learners experience the best possible chance in this foundational stage of their education experience.
The Guud solution
GUUD supplied the Western Cape Department of Health with 5 mobile health clinics, targeting learners throughout both the rural and metro regions of the Western Cape. The mobile clinics are all equipped with three medical assessment sections dedicated to preventative optometry, dentistry and primary healthcare.
All rooms are fully equipped with medical equipment that enables practitioners on-board to perform comprehensive health screenings. Each section has its own computer with access to our Guud Software Suite, which enables the client to fully monitor all relevant data on the operations, staff performance, basic patient information and scheduling of the mobile project.
This mobile project has also provided a platform for staff training of nurses in the region.
Total number of Mobile Clinics: 5
Services Offered: Preventative oral healthcare, optometry and primary healthcare
Operating regions: Western Cape (Overberg, Central Karoo, West Coast and Cape Winelands)
Operations: The mobile clinics are each able to screen 3 children simultaneously – one per room every 10-20 minutes. The children are rotated to each medical professional based on their identified medical needs.
Screenings offered:
Eyesight and hearing screenings
Oral health care
Ear, eye and skin examinations
Immunisation, deworming and Tuberculosis screening
Testing of gross and fine motor skills
Mental health assessment
Speech assessment.
Contract specifications: Operating lease to the Department of Health with a monthly contract for operations and maintenance. This 10-year contract is still active.
Our Results
This project sees approximately 800 children per month at approximately R650 per child.
"The mobile units make a real difference. There are learners we could not reach in such an organised manner without these mobile units. It is an amazing project."

Mr. Izak Wessels, Deputy Director of Department of Rural, Western Cape Government
Between 2014-2019, these mobile units collectively visited 358 schools and rendered healthcare services to 37 750 learners, of which 4 067 received spectacles and 10 891 received dental care.
Sadly the Covid pandemic disrupted the mobile operation. Screenings were restarted in 2022 and an additional 7 624 learners were screened from April-December of that year.
The most significant interventions needed have been in optometry and dental work. Approximately 20% of children screened have needed glasses. This equates to 1 in 5 children.
Partners
This project is a collaboration between the Western Cape Department of Education and Western Cape Department of Health and is part of the Integrated Schools Health Policy (launched in 2005).
Other partners include:
Dischem (who provided free toothbrushes and toothpaste to the learners)
AMS (African Mobility Solutions)
The Health Foundation
Contact Guud
Guud's mobility solutions create an extraordinary impact. Using mobility technology and innovation, Guud's mobile solutions are positioned to creatively overcome many problems in service delivery.
For more information on our services, get in touch with us.