HIV 'Test and Treat' Mobile Units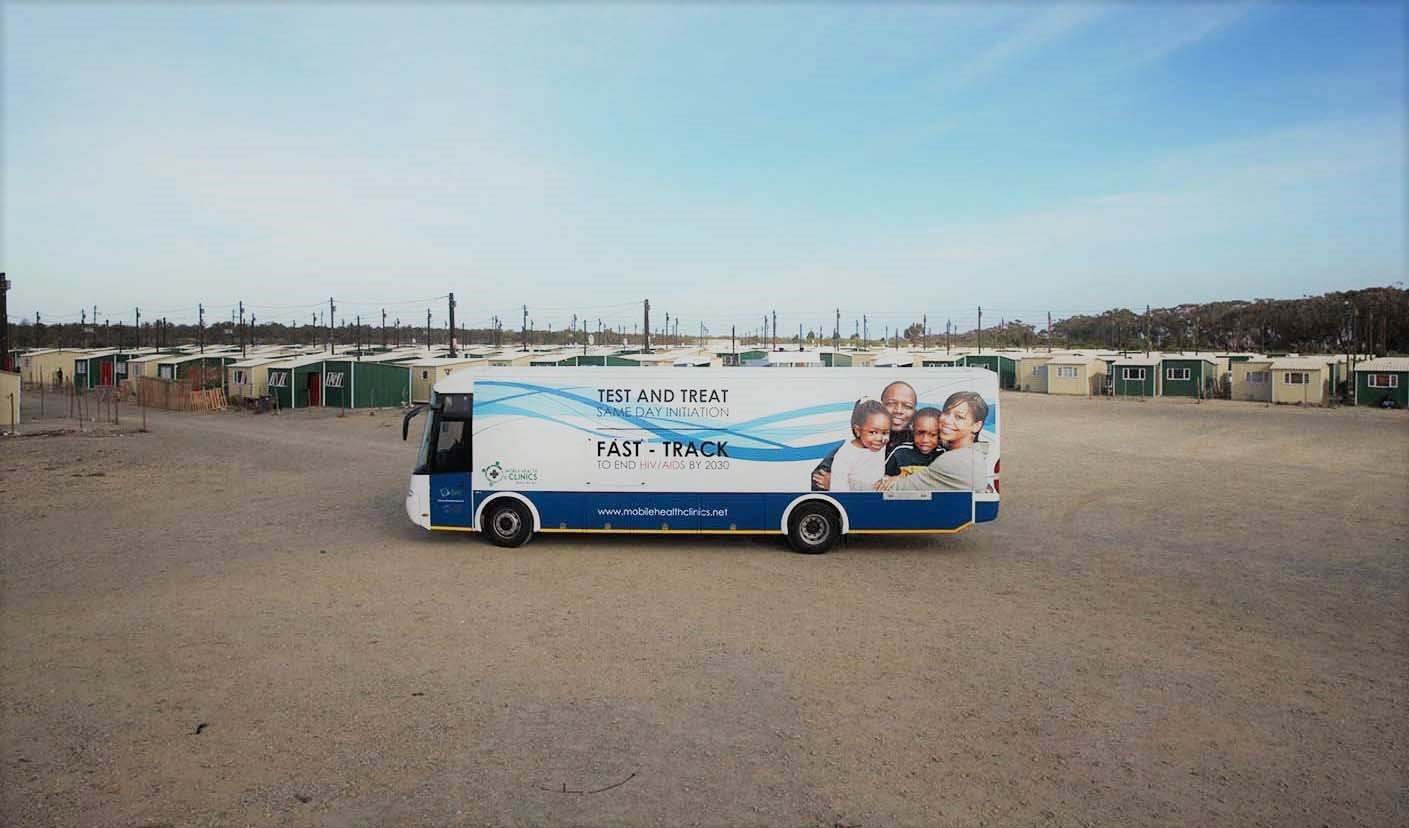 "The more men educated on HIV and are being tested in communities, the better. Men carry a strong responsibility to reduce the spread of HIV in their communities."
– Mandla Babayi, Operator | Broadreach Mobile Project
---
Summary
With three mobile units, Guud aimed to provide same-day HIV testing, counselling and antiretroviral treatment (ART) initiation to eligible, HIV-positive individuals in three South African provinces (Kwazulu-Natal, Mpumalanga, and Gauteng). Guud developed a solution to expand the reach of BroadReach Healthcare, an NGO with a goal to increase quality and access to health in emerging markets.
The challenge
Historically there is a strong resistance to being tested by men in many communities. There is also a need for testing in more remote areas that might not have access to other testing facilities.
In addition, the emotional stress for patients who find out for the first time that they have HIV means that a holistic offering, including treatment and counselling, helps to make the experience less frightening.
Mandla Babayi, the operator for the Broadreach Mobile Project, tells of one young student in KZN who got tested and found out that she was HIV positive. She was still a virgin and didn't know how she could have contracted it, until her parents told her that they both had it and most likely transmitted it to her at birth, but never told her.

Broadreach could supply advice, treatment and counselling to this young woman and helped to make a potentially devastating life event less traumatic.
The Guud solution
Starting in August 2016, Broadreach screened for HIV and TB in areas identified as high-need using three mobile clinic and laboratory units specially designed by Guud. The on-board laboratory was capable of delivering results within a few hours and those individuals whose rapid results were HIV positive then received all baseline tests including CD4 count, creatinine, and TB.
From November of the same year, Broadreach had permission to initiate ARVs to eligible, HIV-positive patients. From that point on, they were able to carry-out same-day ARV initiation as well as the testing and counselling.
Guud's mobile solution brought this help to patients where they were.
"We saw a very interesting increase in the number of men being tested for HIV for this project. Men who usually would not feel comfortable being tested within their own communities, due to the stigma attached, were comfortable to be tested on the mobile units as the staff were not from the area. The ability to be tested at a clinic that would move on, was appealing to them."

Mandla Babayi, Operator – Broadreach Mobile Project
Project locations:
Mobile 1: Gert Sibande, Mpumalanga
Mobile 2: Sedibeng, Gauteng
Mobile 3: Uga and Uthungulu in Kwazulu-Natal
Project start:
Kwazulu-Natal: 22 August 2016
Mpumalanga & Gauteng: 01 September 2016
Project end:
Kwazulu-Natal: 30 March 2017
Mpumalanga & Gauteng: November 2016
Our results:
24 585 Individuals were screened over the course of the 7 month project, an average of 200 patients a day.
Highest recorded daily headcount: 379 individuals.
Average percentage of men tested: 48%
Average HIV prevalence found: 6.79%
Highest total tested with single mobile: 18 015 individuals
Research shows that these mobile clinics are highly effective when compared to results from standard fixed clinics.
Contact Guud
Guud's mobility solutions create an extraordinary impact. Using mobility technology and innovation, Guud's mobile solutions are positioned to creatively overcome many problems in service delivery.
For more information on our services, get in touch with us.