RAF launches Driver Wellness Programme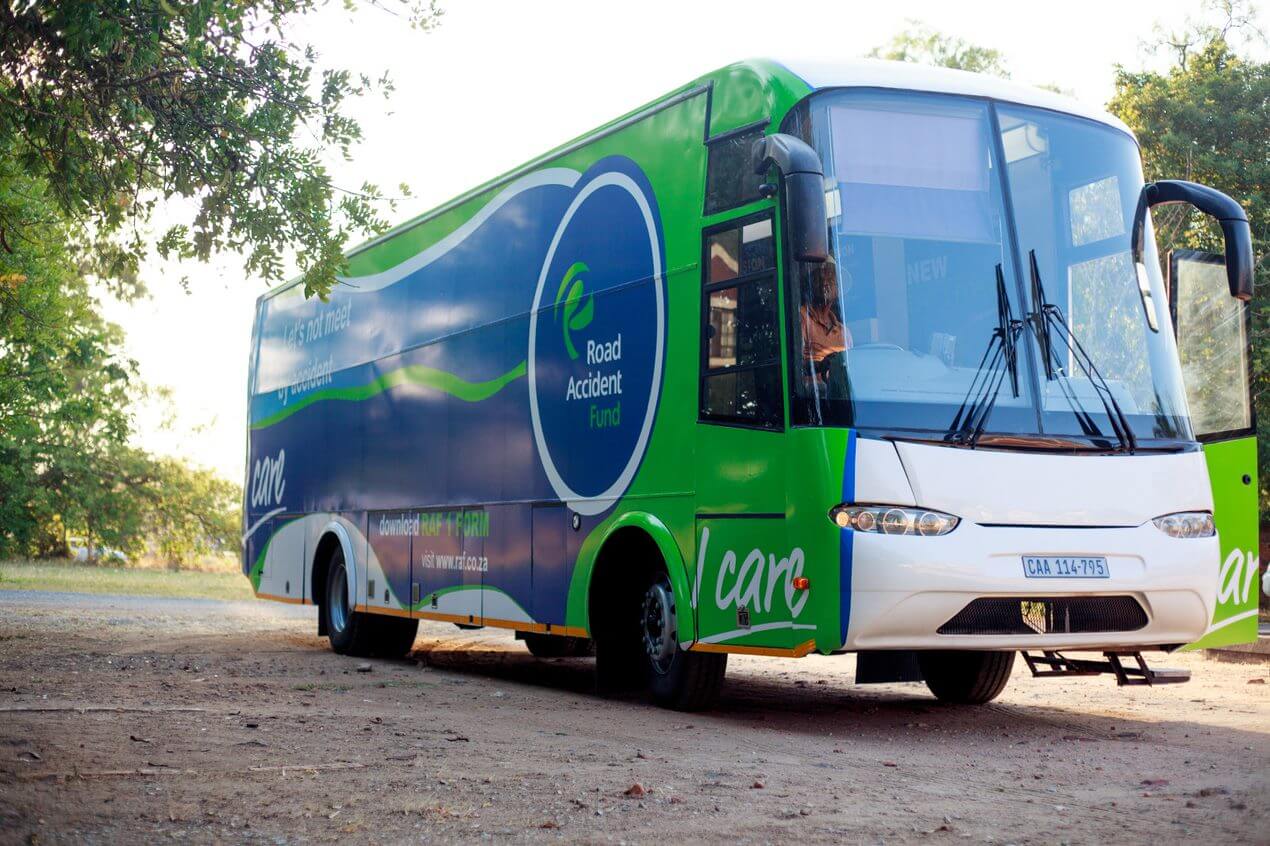 The Driver wellness programme is a first-of-its-kind project to provide free eye care and primary healthcare to taxi, bus & truck drivers.
---
"I didn't see it coming"
"The car came out of nowhere"
"The other driver must be blind"
Phrases like these are commonly uttered by most parties involved in a vehicle accident. Although they may seem like excuses, they are most probably true. Poor vision is among the leading causes of accidents on South African roads.
RAF Driver Wellness Programme
A driver's good vision and good health are essential to driver fitness. In an effort to introduce practical measures to improve the situation on our roads. RAF has launched the Driver Wellness Programme as part of its CSI initiatives. They deployed one bus as a pilot project on the 7th of October at the traffic control centre in Polokwane. The pilot project is set to be in operation over the next 6 months. The bus will travel to Limpopo, KwaZulu-Natal, Mpumalanga, and the Northwest. The RTMC reported three of these provinces to have the highest number of fatalities from major crashes.
Driver Wellness Programme's Services
The bus will offer free health checks, have a dispensing nurse as well as an optometrist prescribe driving glasses wherever needed. It will also double up as a one-stop enquiry centre for disadvantaged communities with limited access to RAF offices and staff. Services will include claims status checks and general enquiries.
The Active management of a person's chronic conditions and visual impairment can decrease the risk of a medical event while driving and vehicle accidents due to poor vision.
The RAF driver wellness programme aims to do exactly that. The core focus will be on drivers who carry a large number of commuters (e.g., taxis, buses etc) and freight. These drivers will receive free health checks of their vitals and if needed be provided with free prescription glasses.  
In addition to the above, the RAF mobile will promote Road Safety education, seat belt wearing by both drivers and passengers. The mobile will also collect data about driving trends for analysis to inform future planning, and influence policy development.
RAF Driver Wellness Partners
The RAF has partnered with the Health Foundation of South Africa. The Health Foundation is an NGO with a proven record in successfully facilitating health service delivery initiatives across the country. To leverage technology and mobility, the Health Foundation commissioned Africa Mobility Solutions (AMS) and Guud Mobility with the implementation of the project. GUUD mobility are the technology and mobility experts. Their technology software suite provides project stakeholders with real-time insights into how a mobile project (like RAF) is operating. RAF will use the tool to assist with scheduling, staffing, tracking, data integration and reporting. AMS are the implementation partners and bring to this project their vision to distribute resources to under-served areas through mobility. They will be responsible for the operations and maintenance of the vehicle. The parties involved are working toward ensuring that this project is managed in a cost-effective and impactful manner.
Interesting Facts about the Bus
The bus is technologically driven with a full internet connection at all times. Ongoing reporting, feedback and communication is therefore no problem at all when the vehicle is in the middle of nowhere!
The bus is independently powered via the use of an installed generator on board, thus ensuring it is still able to operate during power cuts.
The RAF bus weighs a hefty 12 tons and took three weeks to fit out internally and brand externally.
Guud is excited to be a part of this amazing initiative that will not only change many lives but hopefully save many too. We are looking forward to reporting on the insights gained from RAF making use of our technology to manage this mobile project. For more information on our services, check out our marketplace page.