A Beginner's Guide To Starting A Mobile Business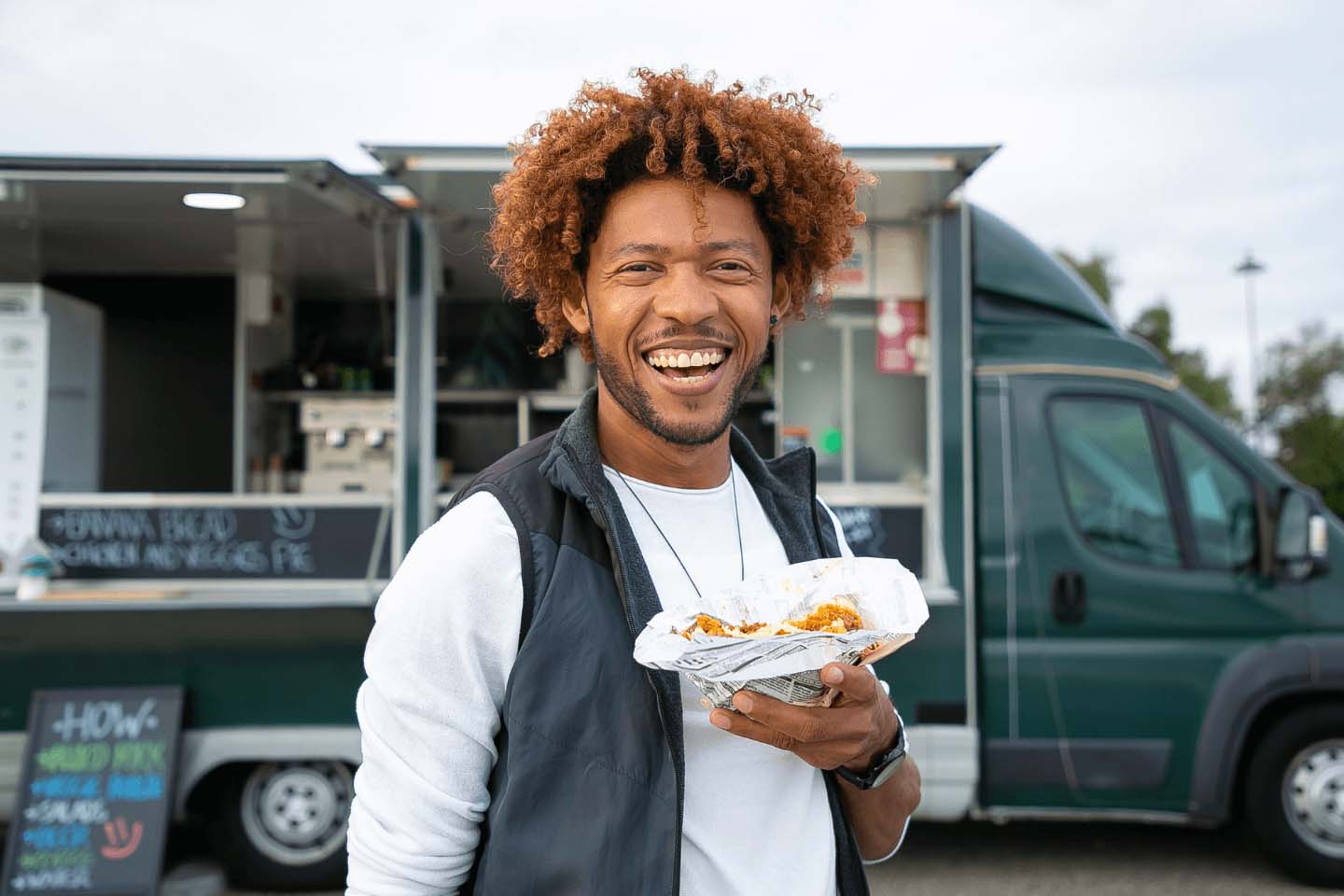 The rising cost of rent has forced many physical stores to shut their doors. Entrepreneurs are taking their services on the road by offering mobile business solutions.
---
The changing landscape that COVID-19 brought has opened opportunities for a whole new slate of companies to serve customers on demand. Starting a mobile business can provide flexibility and is comparatively cheaper than having a brick-and-mortar facility. We've done the research to bring you a five-step guide on how you can start the mobile business of your dreams.
Step 1: Decide on the service you will offer
In many cases, you can take a current business or area of service delivery and put it on wheels for a solid new mobile business idea. Perhaps this will be the most challenging part of starting your entrepreneurial journey: deciding what mobile business you want. There are various options, and really, the sky is the limit. To jumpstart your thought process, here are a few ideas:
Beauty services – mobile nail bar spa, or hair salon
Food truck
Clothing boutique
Cleaning services
Mobile auto detailing service
Book store
Dentist office
Pet grooming
When deciding what service, you'd like to offer, assess where there is a 'gap in the current market and if there is a 'market in that gap,' that is, a demand for the service you'd like to offer. If there is a demand for your service, you can then move on to the next step.
Step 2: Get your documents in order
There is an administrative side to starting your business. Apart from the easy registration of your business that can be done via the CIPC website and only costs R175, there is additional documentation you will need to apply for.
You may need a business licence to comply with health and safety regulations. You may also have to apply for zoning permits to operate in specific locations. Your local municipality handles business licences; contact them for more details on licensing procedures and the various health and safety regulations required for different types of businesses.
Step 3: Funding your business
Most of us don't have the capital needed to start a business from the ground up. Thankfully, there are various ways to get access to funding. The government offers multiple financing solutions, which you can read more about here. A business plan is essential in helping you secure financing. You will need to outline what you intend to do, how you plan on doing it, when you plan to do it, and why you believe it will succeed. A business plan will include your strategic focus, marketing, operations, and financial plan.
When putting together the financial plan, factor in things like the cost of the mobile inclusive of the equipment you will need to render your services and, most importantly consider things like staffing, fuel, consumables, and insurance.
Step 4: Location, Location, Location
Choosing locations is very important as your locations will play a significant role in the success of your business. One must know the physical locations you'd like to operate from very well, and if you don't, find out where most of your market is at a specific time during the day. Once you've got your locations mapped out, set up a schedule on how to move around.
Step 5: Promote your Business
Since people won't be able to find your business at a consistent address easily, you need to get the word out to your community. There are many ways to do this – here are a few:
Search and Maps: Google My Business is a free online tool that allows your customers and potential clients to find your contact information when they conduct a Google Search.
Social Media: Platforms like TikTok, Instagram and Facebook can be used to spread awareness of your business, and it is relatively affordable to advertise on these platforms. Video content is king; ensure you include this when you plan the content for your business.
Pamphlets and Flyers: Do not underestimate the impact a traditional pamphlet or flyer can have in getting the word out.
Whatever your mobile business idea may be, starting one can be considerably more cost-effective than renting out physical premises. Being mobile means your client base isn't limited to a specific area. You can meet your customers where they are instead of hoping they come to you.
Even though going mobile comes with some advantages, some costs and risks are involved. Things such as unforeseen vehicle maintenance, local licensing issues, and stormy weather can come between you and your customers. The key to success is planning. So, what are you waiting for? If you have the next best idea for a mobile business – contact us today! We can assist you in the planning process and connect you with various suppliers needed to get your business up and running.